Episodes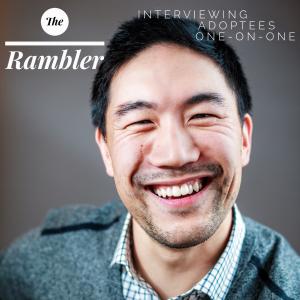 Sunday Sep 18, 2016
Sunday Sep 18, 2016
Sarah Eldred is a Korean adoptee who resides in St. Paul, Minnesota. She is a free spirit who enjoys anything creative, writing, art, storytelling. Currently, she is working at Minnesota Public Radio in the development department with a goal to move into the production side of things.  Eldred writes a blog about music theinvisibleinstigator.tumblr.com and she also had a daily blog about yoga yearoftheyogi.tumblr.com.  She is also working on producing her first radio program about the Korean adoption experience which will be aired on KFAI on October 23rd.  You can find it online at http://kfai.org/waveproject and you can follow her on Twitter or Instagram @thesaraheldred.
Songs from A Collective Effort are available at SoundCloud (Http://soundcloud.com/acollectiveeffortmusic/sets/a-collective-effort-mix-bag) and other music of the podcast comes courtesy of Needle Drop Records by The Bell and Jacquelyn Wells at BandCamp (https://jacquelynwells.bandcamp.com).
Follow me on Twitter @TheRamblerADHD, email me at TheRamblerADHD@gmail.com, and like/share me on Facebook at Facebook.com/TheRamblerADHD.  If you like the podcast, please be so kind as to leave a nice review on iTunes.  Thanks for listening!