Episodes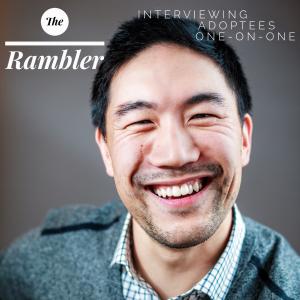 Sunday Sep 11, 2016
Sunday Sep 11, 2016
A.J. Bryant is an adult adoptee, who was born in Kerala, South India and adopted to the US in 1980.  He holds a unique perspective, growing up in a transracial household as an Indian male adoptee.  He has a brother and a sister, also adopted from India, but they are not biological connections.  He grew up in Madison, WI and Northern New Jersey.  He now lives in Washington, D.C. with his wife Sasmita and infant daughter Sonali. 
He's been active in the adoption community since 2006, and has spoken on panels, at conferences and to college classrooms. He's a member of the Lost Sarees, an Indian Adoptee organization and part of the Adoptee Rights campaign, working to pass legislation giving US citizenship to all international adoptees.
He can be found on Twitter @adoptedkeralite and blogs about adoption, contemporary India and his intercultural marriage at www.worldcitizensblog.com.
Songs from A Collective Effort are available at SoundCloud (Http://soundcloud.com/acollectiveeffortmusic/sets/a-collective-effort-mix-bag) and other music of the podcast comes courtesy of Needle Drop Records by The Bell.
Follow me on Twitter @TheRamblerADHD, email me at TheRamblerADHD@gmail.com, and like/share me on Facebook at Facebook.com/TheRamblerADHD.  If you like the podcast, please be so kind as to leave a nice review on iTunes.  Thanks for listening!