Episodes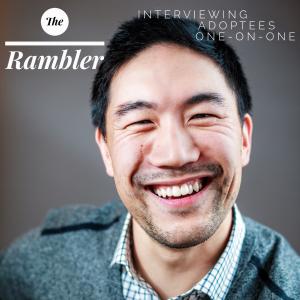 Monday Jul 04, 2016
Monday Jul 04, 2016
Elizabeth was born in Busan, South Korea and was adopted by an Italian American family.  She grew up as an artist with an intense interest and passion for international affairs and law.  She volunteered as an actor with the Florence International Theater Company to help combat violence against women. 
After graduating magna cum laude from a state school in Maryland with a degree in Political Science/Prelaw and a minor in Art in 2011, Elizabeth hopped on a plane to begin a short term career as an English teacher at Samsung Electronics in South Korea.  Ironically, Elizabeth's experiences in her birthplace inspired her to serve in the military.  Elizabeth traveled to Thailand to train with a premier world champion Muay Thai fighter, returned home to DC, and trained with a DC Hall of Fame boxing coach.
She joined the USAF, she competed in the 2014 National Worldwide Ringside Boxing Tournament in Kansas City.  In May of 2016, she became the first female Air Force officer graduate from the Marine Corps Martial Arts Instructor Course at the Marine Corps Martial Arts Center for Excellence.  She fell in love with learning as well as teaching knife fighting techniques, joint manipulations, and arm bar takedowns to Marines, and aims on teaching self-defense to airmen as well.
Songs from A Collective Effort are available at SoundCloud (Http://soundcloud.com/acollectiveeffortmusic/sets/a-collective-effort-mix-bag) and other music of the podcast comes courtesy of Needle Drop Records by The Bell.
Follow me on Twitter @TheRamblerADHD, email me at TheRamblerADHD@gmail.com, and like/share me on Facebook at Facebook.com/TheRamblerADHD.  If you like the podcast, please be so kind as to leave a nice review on iTunes.  Thanks for listening!